A pet hotel in Ripon?
That could become a reality if approved by the Ripon Plan Commission and Common Council.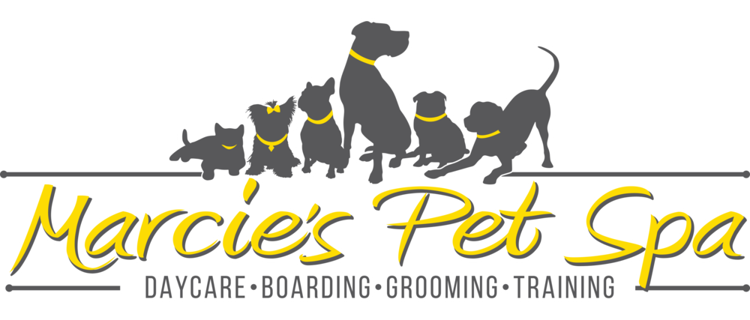 Ripon native Marcie Culver, who now lives in Princeton and owns Marcie's Pet Spa in Ripon, West Salem and Sparta, brought the idea in front of the Common Council during Monday night's meeting.
"I am asking for permission to do some overnight stay for dogs," she told council members during public comments. "… We have training, cat grooming, dog grooming; everything that we need for this area, but we do need some overnight stay for dogs. A lot of my clients come to my house … and we do some boarding there, but we just need a safe place for them to be able to stay."
The issue was brought to the Common Council as Culver is looking to purchase the former New Images building at 1035 West Fond du Lac St. to add Culver's plan currently is not allowed.
"[City Administrator] Lori [Rich] and I have had some discussions with Marcie and Marcie and I've had some discussions over the last couple of weeks regarding this concept and she presented it very well to the body in the sense that she has an existing business," Wurtz said during discussion items. "But the business that she has [at 109 W Fond Du Lac St.] does not allow for kennelling or boarding; those are the words in our current ordinance. Kennelling or boarding can only take place in a zone of agricultural; there is no other kennel or boarding of animals anywhere else in the city."
He added that what Culver is seeking is that the matter be referred to the Plan Commission so that it could amend the ordinance to reflect that there is another type of activity other than kennelling and boarding, to which he pointed out the term "pet hotel" might be as good as any other name.
"Pet spas doesn't suggest overnight, pet hotel does, so maybe it's a pet hotel that we would consider as a city and certain zones with restrictions on conditional-use granting within that zone," Wurtz said Monday night. "Right now, there is no way that she can do this, there is no way that this would be permitted at that location. She'd have to find an agricultural location."
Culver was careful to differentiate the difference between kennelling and a pet hotel during her public comments to the Common Council, noting "We don't do kenneling, that's just something I've never wanted to do or never believed in because I wouldn't want my dogs to be in a kennel."
She also added she is no stranger to running pet boarding as both of her locations in West Salem and Sparta offer that service, with the one in West Salem having 35 rooms, which she described as being "beautiful, soundproof rooms." She has been doing the pet boarding there for about 13 years.
According to a document provided, the West Salem location has a boarding hallway lined on each side with 25 identical 5-by-5-foot boarding suites and cameras set up at each end of the hallway to monitor the dogs while they sleep and alert the employees in case anything were to happen.
"Just like a little hotel room, we make up each pup's suite with raised cots, blankets, food and water bowls, toys and anything else owners would like their pets to have with them to ensure they are relaxed and comfortable while they lounge and sleep in their rooms," the document added, noting Marcie's Pet Spa "have found suites to be safer than kennels and more comfortable for the dogs."
While the Ripon location would be smaller than the West Salem business, with only 10 rooms planned for the basement of the building, Culver desires to offer the same quality of boarding.
She noted she doesn't plan on ever doing a daycare, but will have a little room set aside for the boarding dogs so they can play during the day before returning to their rooms to go to sleep.
"We take the dogs out of the boarding suites at about 6:30 in the morning and then they're in a little play area during the day and then we put it back in about 8:30 at night, so they don't stay in their suites all day; they're very tired, they sleep good," Culver said to the Common Council.
According to her, there is "very little barking" that comes along with running a pet hotel, especially with the soundproof rooms that are provided. She also added the outside area for the dogs to go out during the day won't be a big area and will be enclosed by a vinyl or wood fence.
"My West Salem location we're in a business area, but our whole area is residential so we're around houses and we have had no complaints," Culver said in regards to possible noise problems.
She noted the pet hotel will really only be for her clients as an extension of her business near downtown Ripon and that she would keep both locations for now, but will eventually down the road probably just have the one bigger location at 1035 West Fond du Lac St. if the city allows it.
"If this works out and it's approved, I will put an offer in on the building and go forward," Culver said. "… I think it'll be a really great addition to my business and what this area needs and I'm really hoping that Ripon will see it as like an Airbnb or a doggy hotel-type environment. It's a very minimal boarding suites and I'm hoping that we can just ease the pain for this area because there's nowhere to take your dogs for an overnight stay that people feel comfortable with."
The Common Council seemed supportive of the idea and voted unanimously to send the issue to the Plan Commission so it could consider amending the ordinance to reflect that there is another type of activity, other than kennelling or boarding, which is prohibited in the city of Ripon.
"It seemed like a reasonable offer; certainly other communities have done this," Wurtz said, noting defining the service as a "pet hotel" as opposed to liberalizing kennelling would be the key to it. "It to me seems to be different than kenneling and boarding, and so it is something to at least look at as a community that may be appropriately situated. And then again, keeping the string of conditional use available if it were to be granted in a given situation."
Alderman John Splitt added that he has personally been at Culver's West Salem location and "it's top notch, it's clean, they have good workers. Customers feel safe dropping off their pets. So I would say it would be a good fit in Ripon if we can make it work, legally, in that location."
The issue will be discussed Wednesday, Nov. 18 during the Plan Commission meeting and could come back to the Common Council as early as Monday, Nov. 23 for final approval