December 6, 2020
CAPA Pet of the Week: Romeo | Pets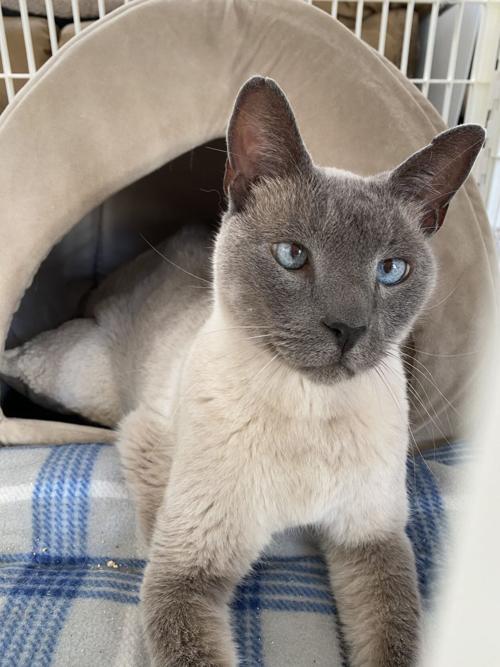 Romeo, O Romeo! Call my name and I will come running, especially if you are in the kitchen. I do not want your people food, but I sure do like those cat treats you keep on top of the fridge. While you are cooking dinner, I will tell you all about my day. I am a Siamese after all, and I can be a bit of a chatterbox.
I came into the shelter with a broken pelvis, but you would never know I could barely walk two months ago as I hustle to be wherever you are. The other kitties in the house are OK, but I would much rather hang out with my people and get all the pets. I have never told anyone what happened to get me hurt, but sometimes loud noises bring back the memories and I just want to snuggle in my hidey bed.
The garage door is especially scary. When I first arrived at my foster home, I just wanted to hide all day, but now I know that the people are where the petting happens, and that's where I want to be, but I still get nervous sometimes.
Romeo is an 8-year-old male, blue point and cream Siamese mix available for adoption at Santa Maria Animal Center. His adoption fees include his neuter, vaccinations, flea treatment, complimentary food sample and health/wellness exam. Romeo's microchip is included compliments of CAPA, a nonprofit organization committed to supporting the medical and behavioral needs of animals. 
The Santa Barbara County animal shelters are currently closed to walk-in traffic. Visit https://phshelter.com/ to see all of the animals available and call to make an appointment to meet the animal of your choice.