December 7, 2020
Keep pets warm; Act on environment; More
Charleston Currents #13.06  |  Dec. 7, 2020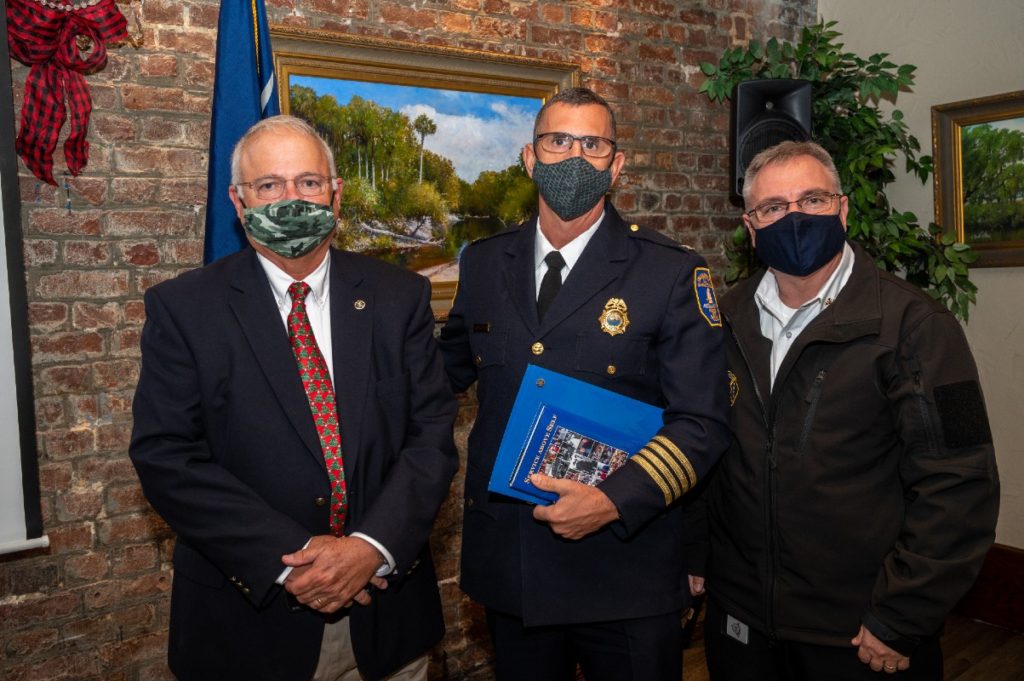 HONORED.  Members of the Rotary Club of Charleston honored two first responders during a meeting last week in which they also inducted two new members — Charleston Police Chief Luther Reynolds and Charleston Fire Chief Dan Curia. Pictured above are the Rev. Rob Dewey, the club's president-elect, Reynolds and Curia.  Also honored with the club's first Community Impact Recognition Awards were Charleston Police Department Officer Amanda King and Charleston Fire Department Battalion Chief David Griffin.  King, on the force for two years, received the award for professionalism and impact of multiple arrests. Griffin, a 15-year-veteran of the department, was honored for his leadership and work ethic. Photo provided.
FOCUS: Protect your pets during cold weather
COMMENTARY, Brack: Legislature needs to wake up on environment
IN THE SPOTLIGHT: Magnolia Plantation and Gardens
NEWS BRIEFS: 39th Southeastern Wildlife Expo set for Feb. 11-14
FEEDBACK: Send us your thoughts
MYSTERY PHOTO: Hers, not his
CALENDAR: City to hold two more holiday market weekends; Free parking
Protect your pets during cold weather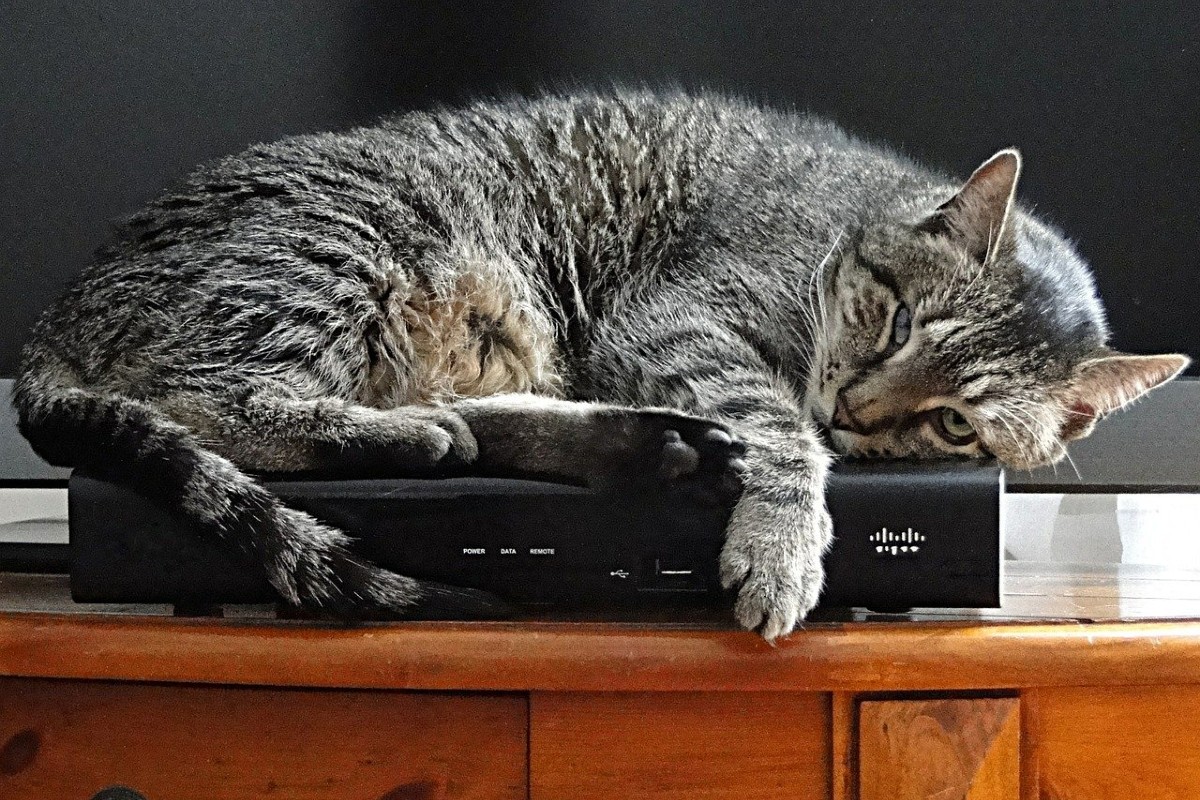 Staff reports  |  Pet owners are encouraged to take active steps to protect their pets during coming cold weather.  
Here are some tips from the Charleston Animal Society to help keep pets safe: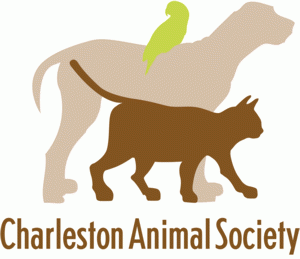 Keep cats inside. Domestic cats are not equipped for cold weather and can freeze, or become lost, stolen, injured or killed when seeking protection from the cold. 
Provide warm shelter for feral cats. This can be provided through a variety of resources found in most homes.  Simply take some kind of container, such as a storage bin, cat or dog carrier or even a sturdy box and provide it with insulation.  For insulation, you can line the container with a variety or combination of things such as a blanket or a pillow, Styrofoam or hay.
Bang loudly on your hood before starting your car. Outdoor or homeless cats often seek the warmth of a car engine. When the motor is started, a cat huddled there can be injured or killed by the fan belt.
Never leave pets alone in a car during cold weather. A car can trap cold in the winter, and potentially cause an animal to freeze to death.  
Remember older, younger pets.  Puppies and older dogs do not tolerate cold as well as younger adult dogs. During extreme cold consider taking them outside only for potty breaks. 
Beware of antifreeze! Antifreeze is a lethal poison for dogs and cats.  Just a small amount of antifreeze can lead to kidney failure.  It has a very sweet taste and animals will drink it.  Never leave it laying around where a pet can get to it, and keep them out of garages and driveways where antifreeze may have leaked
Call to help an animal in distress. If you see an animal in trouble in the cold, call your local animal control or sheriff's office.
Legislature needs to wake up on environment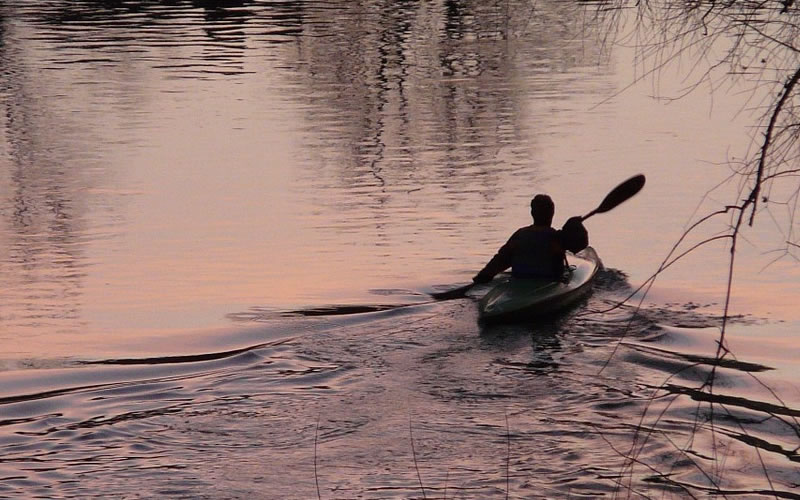 By Andy Brack, editor and publisher  |  About a dozen years ago, a think tank challenged Southern legislators to engage on multiple environmental challenges.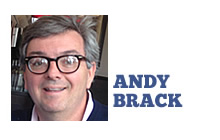 Unsurprisingly, they mostly just nibbled around the edges, tweaking this and slapping putty on that.  They haven't confronted climate change seriously or done much to truly embrace renewable energy.  Seeking environmental justice for the downtrodden is mostly just a good idea – still.  Preserving land and cleaning up pollution get a lot of lip service.  In the years since the book, other challenges have emerged — flooding, infrastructure, old dams — but they never get the priority they deserve.  
It's past time for the Palmetto State to step up to the plate and do more to protect her environment and special places.  Just as the National Wildlife Federation's Collin O'Mara says Congress needs a bold blueprint in 2021, the South Carolina General Assembly must start doing some measurable, real things to deal effectively with environmental challenges. No more sweeping things under the rug.
An environmental blueprint for South Carolina
Get rid of coal-fired power plants.  There are five of these plants left.  While they mostly are used for needs in peak power, they're dirty and need to be shuttered.  Give renewable energy the investment and love it deserves.  It's less expensive to generate over the long haul and it's a gift that keeps on giving.
"Closing coal plants is one of the top things we can do to reduce carbon emission," said Alan Hancock of the S.C. Coastal Conservation League.  "It's also important for power bills, public health concerns, environmental justice concerns and for localized air pollution, (reducing) particulate matter, ozone pollution and mercury pollution."
John Tynan, head of the Conservation Voters of South Carolina, said while moving away from coal-based energy, the state should also "transition to at least 50 percent of (electricity) generation being clean energy in the next 10 to 15 years" and be on a path to 100 percent from renewables over 30 years. 
Deal with Santee Cooper.  The state-owned utility is again being threatened for sale or some kind of rearranged management deal.  State lawmakers have it in their power to keep the utility in state hands but make it work better for everyone.  They need to stop kicking the can down the road and give it a chance to clean up its act.  Literally.  Whatever happens, Hancock said, "We want to ensure there's some level of Public Service Commission accountability and oversight with the South Carolina General Assembly."
Clean up our drinking water.   "Forever chemicals" are used in everything from firefighting to making wrinkle-free shirts.  Unregulated, they are contaminating local water supplies, particularly in areas where low-income people live because of their proximity to military bases and industrial facilities, said Rep. J.A. Moore, D-North Charleston.  He plans to file a bill again to have the state set acceptable levels of contaminants, which will cause local water systems to remove unsafe levels of these chemicals from water.  He noted: "Once you start regulating them, it's just like Pandora's box … because it will cost billions of dollars to fix."
Reduce plastic pollution.  Here's a case where the legislature needs to do nothing:  Stop considering proposed bans on bans of single-use plastic by local governments.  They should be able to get rid of plastic bags if they want, particularly on the coast to help clear it of trash.  
Protect more land.  The state has a plethora of special places that need to be kept out of the hands of developers.  Protecting land also allows areas that are vital for mitigation of flooding and more.  There should be "a dramatic increase over time in land protection, supported by both funding increases and innovative policies," Tynan said.  "One bill introduced last session set a goal of protecting 30 percent of the state by 2030."
Engage on climate change meaningfully.  And then there's the increasing number of headaches caused by failing to manage climate change.  Policymakers need to listen to scientists, not the tin hat crowd.  Strategies need to be developed and implemented to reduce flooding (not only on the coast) and to boost community resilience.  
Make green investments and policies that make a difference.  Now is the time.
Andy Brack is editor and publisher of Charleston Currents, and publisher of the Charleston City Paper.  Have a comment?  Send to: editor@charlestoncurrents.com.
Magnolia Plantation and Gardens

The public spiritedness of our underwriters allows us to bring Charleston Currents to you at no cost. Today we shine our spotlight on Magnolia Plantation and Gardens, founded in 1676 by the Drayton family.
It has survived the centuries and witnessed the history of our nation unfold before it from the American Revolution through the Civil War and beyond. It is the oldest public tourist site in the Lowcountry and the oldest public gardens in America, opening its doors to visitors in 1870. Open 365 days a year, Magnolia offers its visitors splendid tours of nature and history and the role African-Americans played in the development of its award-winning Romantic-style gardens.
39th Southeastern Wildlife Expo set for Feb. 11-14
Staff reports  |  The Southeastern Wildlife Exposition last week announced provisional plans to hold its 39th annual celebration of wildlife art and the great outdoors in downtown Charleston on Feb. 11 to Feb. 14. For the first time — in recognition of health and safety — the organization will limit the number of tickets to a quarter of its typical capacity and will suspend transportation and shuttle services.
"Even during these times of uncertainty, there is a spirit among SEWE that calls upon us to aim for an event in 2021. For nearly 40 years, SEWE has brought us together on Presidents' Day Weekend and we are committed to continuing these traditions next year," said SEWE Executive Director John Powell. "Planning during these uncertain times in our world has not been without its challenges, but the SEWE team is optimistic about our event's future. As we earnestly move forward with preparations for next year, we also recognize the possibility that we may be facing different circumstances in 2021. We will continue on with our plans for February, but want to assure you that public health and safety will take precedence."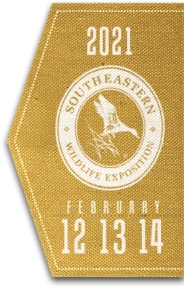 According to a press release, SEWE organizers are working with the city of Charleston and meeting regularly with local and state public agencies. On-site plans for the event are evolving as regulations change, but safety remains the top priority. SEWE officials said they will modify its show for the comfort and safety of attendees, including a reduced footprint, limited attendance and a new ticket structure. 
Events will be held at two sites: Brittlebank Park and, across the street, the Charleston Marriott. Brittlebank Park will present sporting guides and outfitters, DockDogs® competitions, canine demonstrations from herding and retrieving breeds, conservation organizations and more. The Charleston Marriott will house the Fine Art Gallery and its artists, as well as a curated exhibit of artisans and craftsmen. 
The event will implement daily attendance limits by selling 25 percent of its typical capacity for general admission tickets and VIP packages. A reduction and cap in attendance for 2021 will allow SEWE to follow social distancing guidelines and monitor crowds. 
General admission tickets (Friday, Saturday and Sunday) will be sold for $35 and will include access to all SEWE venues, entry to live demonstrations and entertainment and free admission for kids (no advance registration required). Tickets for SEWE 2021 will be sold exclusively online at sewe.com. Patrons who use promo code SEWE2021 before January 11, 2021 will receive 20 percent off general admission tickets. New information regarding ticket types and policies can also be found on the SEWE website.
Charleston artist Mark Kelvin Horton is the SEWE Featured Artist for the 2021 event. Known for his unique paintings of Lowcountry landscapes, Horton represents the heart and soul of southern life in each of his pieces. He paints beyond a literal interpretation of a scene to portray nature in a way that reflects his own ideas and sensibilities, while capturing the authentic beauty and essence of the moments that inspire him. His piece, Onward, has been selected as the Featured Painting and subject of the Official SEWE 2021 Poster.
Also in recent news: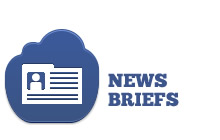 Remembering Mayo.  The city of Charleston and Charleston Parks Conservancy planted a live oak tree Dec. 4 in Hampton park to recognize Arbor Day and in memory of the late Mayo Read, who influenced the planting of more than 1,000 trees in the city during his life.  Noted Mayor John Tecklenburg: "Mayo Read was a remarkable man, and I was honored to help plant this tree in his memory, adding it to the canopy of thousands of others he helped plant throughout our city. Together, they not only beautify our city and clean our air, but they remind us of the kinds of truly admirable citizens who make Charleston such a special place."
Giving Tuesday was huge success for MUSC.  The Medical University of South Carolina Foundation received $547,689 in gifts for MUSC last week on Giving Tuesday, setting a record, according to a press release. The previous daily record was in May, when $110,720 was raised for COVID-19 testing at MUSC. Part of the hospital's success was credited to a series of matching gifts provided throughout the day, including a $307,710 gift to support the MUSC Health Heart and Vascular Center provided by Hank and Laurel Greer.
State says it's ready for vaccines as cases spike.  South Carolina's immunization director, Stephen White, said he anticipates the state receiving its first shipments of Pfizer's COVID-19 vaccine by mid-December, but officials are not releasing estimates of how many doses will be received. The first doses will go to frontline health care workers and nursing home residents.  Meanwhile, coronavirus cases seem to be spiking in South Carolina. State health officials reported 2,538 new cases of the coronavirus on Sunday, with 43 additional confirmed deaths. With 11,980 tests reported Sunday, 21.2 percent were positive.  More.
State chamber urges passage of hate crimes legislation.  Long-ignored proposals for South Carolina legislators to pass a law making hate crimes illegal got a big boost last week when the S.C. Chamber of Commerce called on the General Assembly and Gov. Henry McMaster to pass and sign such a bill. "The events we've seen across the country over the last year have reinforced that we have much to do as a society to fight racism and injustice," said Tim Arnold, the chamber's current chair who also is president and CEO of Colonial Life.  "Passing a hate crimes law in South Carolina is one more step we can take to show the nation that our great state will not tolerate crimes motivated by hate of a person because of their race, religion or ethnicity." Currently, South Carolina is one of three states without a comprehensive bill against hate crimes.  
Legislation pre-filing starts this week.  Members of the S.C. House and S.C. Senate will be able to pre-file legislation for the 2021 session on Dec. 9.  House members also will be able to submit new bills on Dec. 16.  Because the two-year session begins anew in 2021, any legislation unapproved in 2020 must be resubmitted.  More.
Walmark center breaks ground.  Walmart, which is investing $220 million to build a direct import distribution center in Ridgeville, broke ground on the nearly 3-million-square-foot facility last week.  It will create 1,000 full-time jobs.  It should be open in 14 months.  "SC Ports' business mindset, efficient operations and shovel-ready site at the Ridgeville Industrial Campus helped make this project a reality," Walmart's Greg Smith, executive vice president of supply chain, said in a statement.
S.C. chief justice closes all state jury trials.  S.C. Supreme Court Chief Justice Donald W. Beatty has ruled temporary closure of all state jury trials due to the rise in coronavirus cases. More.
Got something to say? Let us know by mail or email
We'd love to get your impact in one or more ways:
Send us a letter:  We love hearing from readers.  Comments are limited to 250 words or less.  Please include your name and contact information.  Send your letters to: editor@charlestoncurrents.com.  |  Read our feedback policy.
Tell us what you love about the Lowcountry.  Send a short comment – 100 words to 150 words – that describes something you really enjoy about the Lowcountry.  It can be big or small.  It can be a place, a thing or something you see.  It might be the bakery where you get a morning croissant or a business or government entity doing a good job.  We'll highlight your entry in a coming issue of Charleston Currents.  We look forward to hearing from you. 
Hers, not his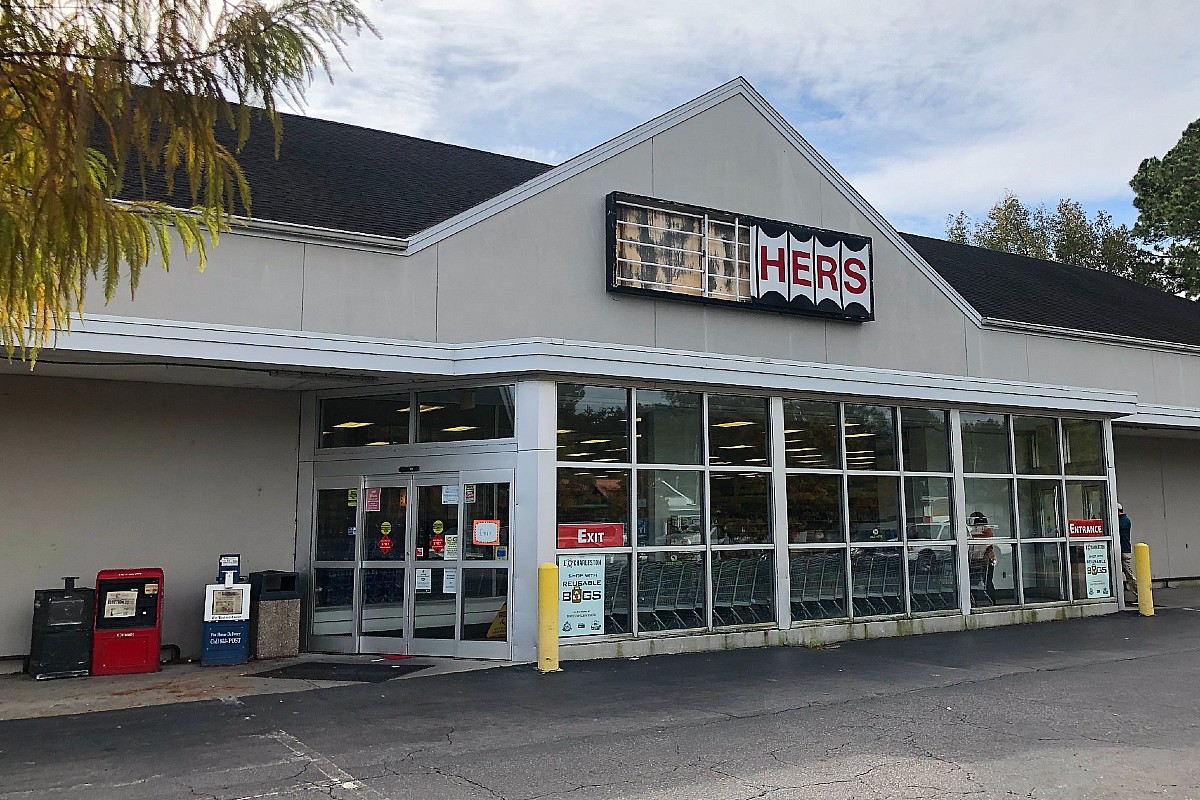 This Lowcountry building apparently has undergone a transformation to cater just to women.  Or something else happened.  What is this place and where is it?  Send to editor@charlestoncurrents.com.  And don't forget to include your name and the town in which you live.
Our previous Mystery Photo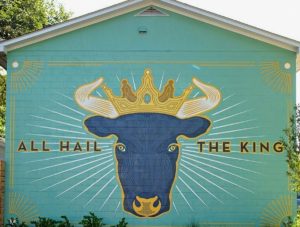 Our Nov. 30 photo, "So, who's the king?" is a mural at award-winning, lip-smacking Lewis Barbecue on upper Nassau Street in downtown Charleston.
Congratulations to these sleuths who correctly identified it:  Jay Altman of Columbia, Berry Davenport of James Island; George Graf of Palmyra, Va.; Allan Peel of San Antonio, Texas; and Marnie Huger of Richmond, Va.
Graf and Peel shared similar information, with Graf writing, "The statement on the Lewis Barbecue online store says 'At Lewis Barbecue, the bovine is supreme.  Bow down, and show your dedication to our delicious brisket kingdom.  This divine design is also featured on a giant mural just outside our front door.'
"Growing up in El Paso, Texas, John Lewis moved to Austin at 18 to start his culinary career.  John partnered with LeAnn Mueller to open the much-beloved La Barbecue in Austin in 2012. He quickly became the rising star of Austin's barbecue scene and in just a few short months after opening, La Barbecue made Texas Monthly's Top 50 list and was voted the Best BBQ in Austin by the Austin American Statesman.
"In March 2015, John packed up his smokers and moved to Charleston to introduce the Holy City to the great world of Texas barbecue. He and his barbecrew opened Lewis Barbecue in June 2016."
Peel, of Texas, added, "Not wanting to brag…but I will… I guess that John had pity for you folks in the east for your 'take' on barbecue, and decided to show y'all what smoked meats are supposed to taste like … Texas BBQ! … Texas' loss is South Carolina's gain. Oh well … it feels good to share with you folks in Charleston."
Send us a mystery:

  If you have a photo that you believe will stump readers, send it along (but make sure to tell us what it is because it may stump us too!)   Send it along to 

editor@charlestoncurrents.com

.
City to hold 2 more holiday market weekends; Free parking
Staff reports  | The city of Charleston will hold its holiday market in Marion Square on the next two Saturdays (Dec. 12, 19) and Sundays (Dec. 13, 20) from 9 a.m. to 3 p.m.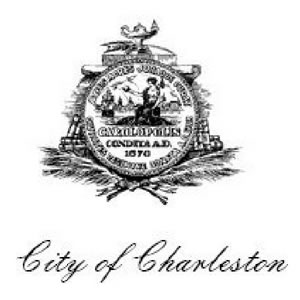 COVID-19 protocols will be in place including additional spacing between vendors, hand washing and sanitizing stations. All vendors and patrons will be required to wear masks and maintain social distancing. The markets will feature 36 vendors on Saturdays and 24 vendors on Sundays including farm products, packaged food vendors, artisans and crafters.
Also on the city's holiday calendar:
Chanukah in the Square: 

4 p.m.,

Dec. 13. 

Normally held in Marion Square, the event will take place in a drive-in format at The Bend on Azalea Drive in North Charleston.  Free, including some free food and drinks. There also will be live music, entertainment and a Menorah lighting.

Holiday greeting

: 6 p.m., Dec. 18.  There will be a virtual holiday greeting from the City of Charleston and Mayor John Tecklenburg via the City of Charleston Facebook Page.

Free parking. 

From now until Jan. 1, 2021, the city is providing two hours of free parking downtown with this year's Holiday Magic in Historic Charleston parking voucher.

Download the voucher. 
Also on the calendar: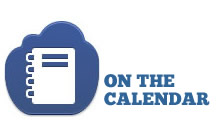 Grisham and Conroy via Zoom hybrid: 6 p.m. Dec. 8.  The Charleston Library Society will present writer John Grisham in a conversation with author Cassandra King Conroy as they discuss the dynamic process of writing best-selling novels in addition to covering Grisham's new book, A Time For Mercy. Grisham will join on Zoom, but King King will join an in-house audience to enjoy the evening in person.  Buy tickets. 
Virtual HoLiDaY: Noon to 3 p.m., Dec. 20.  Holy City Vintage Market will offer a virtual holiday market on Instagram @holycityvintagemarket.  Shop vintage galore and more from a dozen vendors, safely from the warmth of your home. How it works: We'll repost items for sale in our IG story from noon until 3 p.m. Customers can click through to the original seller to purchase items and set up contact-free pickup or postage. (The HCVM does not sell anything; we are merely facilitating the market.) Questions: holycityvtg@gmail.com
Two exhibits in one: Through Dec. 31, City of North Charleston's Park Circle Gallery.  North Charleston photographer Dawnita Hall's exhibit, Signs of Life, is a series of nine metallic print photographs of found signs and lettering. More: DawnitaHall.com. Painter Susan Irish of Charleston offers a series of abstract impressionist, mixed-media paintings with color palettes and compositions inspired by nature In her exhibit, I See You in My Garden. Free.  More: SusanIrishArtist.com. The gallery is open 10 a.m. to 6 p.m., Tuesdays to Fridays, and noon to 4 p.m. on Saturdays.
Holiday Festival of Lights: Through Dec. 31, 2020.  The annual event, now in its 31st year, opens Nov. 13 and will offer a dazzling array of displays and about 2 million lights at James Island County Park.  The festival will be open every evening nightly from 5:30 p.m. to 10 p.m.   You can take a heartwarming cruise along the three-mile display of glimmering lights with your closest companions. The driving tour features over 700 light displays, most of which were created in-house by park staff. For details, visit HolidayFestivalofLights.com.
If you have any online events, drop us a line (

editor@charlestoncurrents.com

) and make sure to put "Online event" in the subject line.  Similarly, if you've got cool ideas for stuff to do while in isolation at home, send them our way.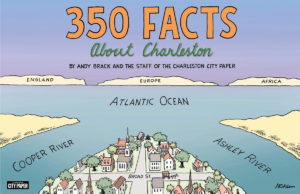 NEW BOOK
As more people stay home to deal with the coronavirus crisis, people are looking for things to do.  You can find some fun things to do online in our calendar section below, but let us also encourage you to FORWARD your issue of Charleston Currents to your friends and encourage them to subscribe.  It's got a great price, as you know:  Free!  We hope they'll enjoy our coverage.
OUR UNDERWRITERS
Charleston Currents is an underwriter-supported weekly online journal of good news about the Charleston area and Lowcountry of South Carolina.

To learn more about how your organization or business can benefit, click here to contact us. Or give us a holler on the phone at: 843.670.3996.
OUR TEAM
Charleston Currents offers insightful community comment and good news on events each week. It cuts through the information clutter to offer the best of what's happening locally.
Mailing address:  1316 Rutledge Avenue | Charleston, SC 29403

Phone:  843.670.3996
Charleston Currents is provided to you weekly by:
Editor and publisher:

Andy Brack

, 843.670.3996

Contributing editor, common good, Fred Palm

Contributing editor, money:

Kyra Morris

Contributing editor, Palmetto Poem:

Marjory Wentworth

Contributing photographer: 

Rob Byko

Charleston Currents

also uses content from the outstanding staff at the

Charleston City Paper

, a sister publication.
SUBSCRIBE FOR FREE
Subscriptions to Charleston Currents are free.
Unsubscribe. We don't want to lose you as a reader of Charleston Currents, but if you must unsubscribe, you will have to do it through the email edition you receive.  Just go to the bottom of any of your weekly newsletters and click the "unsubscribe" function.   If that doesn't work, please  send us an email with the word "unsubscribe" in the subject line.

© 2008-2020, City Paper Publishing, LLC. All rights reserved. Charleston Currents is published every Monday by City Paper Publishing LLC, 1316 Rutledge Ave., Charleston, SC 29403.