December 21, 2020
Air Force family finds their lost dog, just before they had to leave town | Pets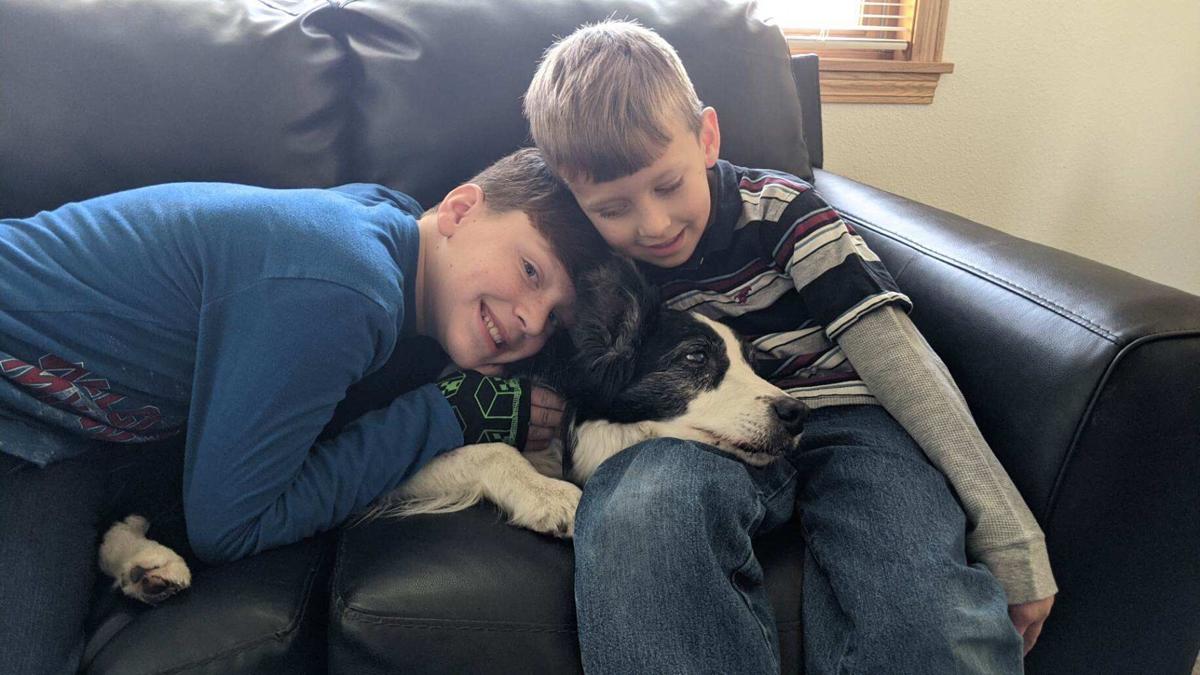 Adam Gall and his boys are extremely grateful for what they're calling their own little Christmas miracle.
Their lost dog, 13-year-old JoJo, was found, just in time to make the trip from Omaha to the family's new home in North Dakota.
"I didn't know how well he was going to survive," Gall said. "He proved himself a little tougher than I give him credit."
Gall is a member of the U.S. Air Force and has been stationed at Offutt Air Force Base for more than 16 years.
Early last Monday morning, the family was scheduled to leave for Minot Air Force Base, Gall's new assignment. He's a crew chief in aircraft maintenance.
It was going to be hard enough to uproot sons Alexander and Abraham for the first time. Then on Sunday night, Dec. 13, just hours before they were supposed to leave, JoJo escaped the backyard.
Instead of packing, the final few hours before the move turned into a frantic race to find their Australian shepherd before they had to leave town.
"I only have so many days from when I out-process to get to the next duty location," Gall said.
He spent hours driving the neighborhood the evening JoJo disappeared. He posted on the Nextdoor app and notified Lost Pets of Omaha Area and the Nebraska Humane Society.