January 25, 2021
Investors Purchase Large Volume of PetMed Express Call Options (NASDAQ:PETS)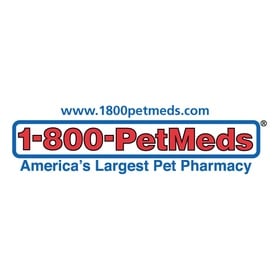 PetMed Express, Inc. (NASDAQ:PETS) was the recipient of unusually large options trading on Monday. Stock investors bought 17,798 call options on the company. This represents an increase of approximately 1,430% compared to the average volume of 1,163 call options.
NASDAQ PETS traded up $4.81 during mid-day trading on Monday, reaching $35.68. 94,239 shares of the stock were exchanged, compared to its average volume of 782,881. The company has a market capitalization of $723.30 million, a P/E ratio of 23.07 and a beta of 0.70. The business's 50 day moving average is $32.28 and its 200-day moving average is $31.97. PetMed Express has a 1 year low of $21.20 and a 1 year high of $42.88.
PetMed Express (NASDAQ:PETS) last posted its earnings results on Monday, January 18th. The company reported $0.38 earnings per share (EPS) for the quarter, hitting the consensus estimate of $0.38. PetMed Express had a net margin of 9.82% and a return on equity of 22.79%. The business had revenue of $65.90 million for the quarter, compared to analyst estimates of $63.81 million. During the same period in the prior year, the company posted $0.34 EPS. The company's revenue for the quarter was up 10.0% on a year-over-year basis.
The firm also recently declared a quarterly dividend, which will be paid on Friday, February 12th. Shareholders of record on Monday, February 1st will be given a dividend of $0.28 per share. The ex-dividend date of this dividend is Friday, January 29th. This represents a $1.12 dividend on an annualized basis and a yield of 3.14%.
(Ad)
If you've got money invested in the stock market, but are confused as to what to do next…This is the can't-miss interview of 2021…
In related news, Director Ronald J. Korn sold 2,000 shares of the firm's stock in a transaction dated Thursday, November 12th. The stock was sold at an average price of $32.00, for a total transaction of $64,000.00. Following the sale, the director now directly owns 89,333 shares of the company's stock, valued at $2,858,656. The transaction was disclosed in a filing with the SEC, which can be accessed through this hyperlink. Insiders sold 8,000 shares of company stock worth $268,000 in the last 90 days. Company insiders own 3.60% of the company's stock.
A number of institutional investors and hedge funds have recently modified their holdings of the business. State Street Corp increased its position in shares of PetMed Express by 5.6% in the third quarter. State Street Corp now owns 863,736 shares of the company's stock valued at $27,311,000 after buying an additional 45,932 shares in the last quarter. North Star Investment Management Corp. grew its stake in PetMed Express by 102.9% in the 4th quarter. North Star Investment Management Corp. now owns 68,125 shares of the company's stock valued at $2,184,000 after acquiring an additional 34,550 shares during the period. Scout Investments Inc. increased its holdings in PetMed Express by 11.6% in the 3rd quarter. Scout Investments Inc. now owns 126,908 shares of the company's stock worth $4,013,000 after acquiring an additional 13,157 shares in the last quarter. Charles Schwab Investment Management Inc. increased its holdings in PetMed Express by 104.5% in the 2nd quarter. Charles Schwab Investment Management Inc. now owns 351,289 shares of the company's stock worth $12,520,000 after acquiring an additional 179,527 shares in the last quarter. Finally, Private Advisor Group LLC acquired a new position in PetMed Express during the second quarter worth $39,000. 91.59% of the stock is currently owned by institutional investors.
PetMed Express Company Profile
PetMed Express, Inc, together with its subsidiaries, doing business as 1-800-PetMeds, operates as a pet pharmacy in the United States. The company markets prescription and non-prescription pet medications, and other health products for dogs, cats, and horses. It offers non-prescription medications and supplies, such as flea and tick control products, bone and joint care products, vitamins, treats, nutritional supplements, hygiene products, and supplies; and prescription medications, including heartworm preventative, flea and tick preventative, arthritis, dermatitis, thyroid, diabetes, pain medications, heart/blood pressure, and other specialty medications, as well as generic substitutes.
Read More: Market Capitalization in the Stock Market
This instant news alert was generated by narrative science technology and financial data from MarketBeat in order to provide readers with the fastest and most accurate reporting. This story was reviewed by MarketBeat's editorial team prior to publication. Please send any questions or comments about this story to [email protected]
15 REITS Analysts Can't Stop Recommending
There are more than 200 publicly-traded real-estate investment trusts (REITs) that you can buy through your brokerage account. Given the sheer number of REITs, it can be hard to identify which real-estate stocks are going to outperform the market.
Fortunately, Wall Street's brightest minds have already done this for us. Every year, analysts issue approximately 4,000 distinct recommendations for REITs. Analysts don't always get their "buy" ratings right, but it's worth taking a hard look when several analysts from different brokerages and research firms are giving "strong buy" and "buy" ratings to the same REIT.
This slide show lists the 15 REITs that have the highest average analyst recommendations from Wall Street's equities research analysts over the last 12 months.